What is a Webcam?
A webcam is a mounted camera connected to the internet that is used to take an automatic picture of a scenic view or local hostpot. This snapshot is then automatically posted on a website for all to view!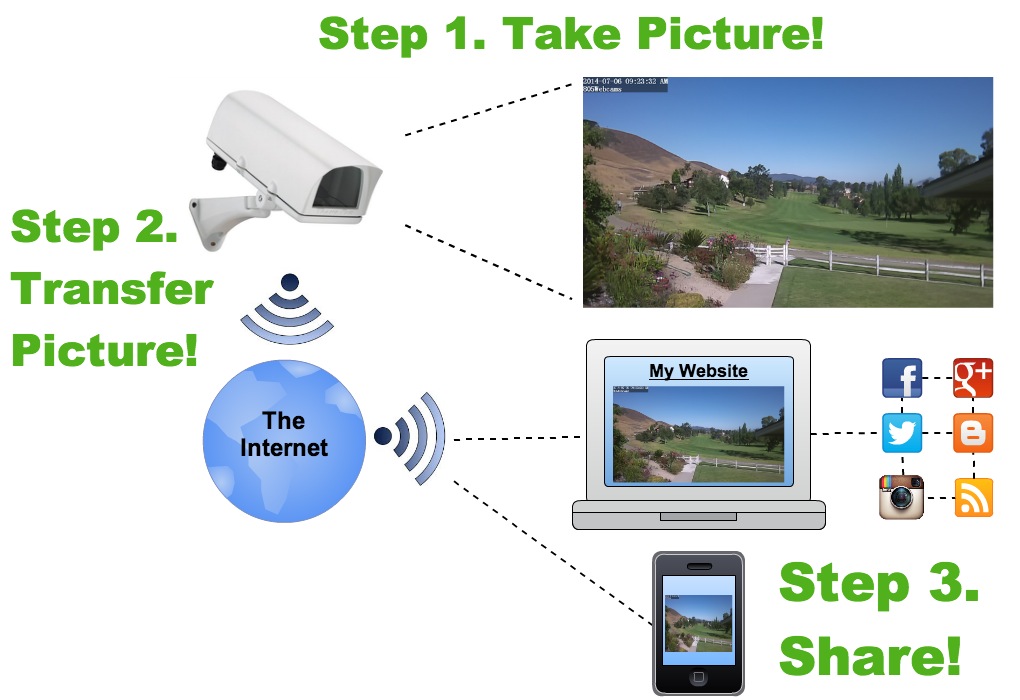 Add a Webcam to your Business!
Thousands of companies are using webcams to:
Display webcam image on personal business website for all to see!
Highlight the business location and setting to website visitors
Attractive content for Social Media - post webcam snapshots!
Powerful, unique and low-cost online marketing tool
Increase return website visitors as they come back to view your webcam
Share the weather such as beautiful sunsets!
Promote Tourism
Capture live entertainment such as concerts and events
FREE Advertising through recognition on 805Webcams.com
Popular with resorts, hotels, wineries, golf courses, public squares, restaurants and more!
Contact
info@805webcams.com